Queensland Symphony Orchestra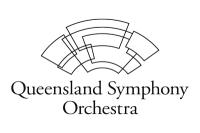 QSO is Queensland's largest performing arts company and the State's only professional symphony orchestra. QSO engages with more than 1.6 million people each year presenting over 150 live performances and other activities including digital streaming, broadcasts, recordings, touring and workshops. 88 musicians-proud, the QSO plays a pivotal role in Queensland's arts landscape – educating children; mentoring aspiring performers; and performing with ballet and opera companies. In addition to staging exciting blockbuster events, QSO attracts distinguished conductors and world renowned soloists as part of its critically acclaimed concert series.
These positions are only open to Australian citizens and permanent residents and New Zealand citizens.
Auditions for both positions will be held on Monday 10 April 2017. Applicants are required to be available for the whole day and an accompanist will be provided.
Audition Requirements (same for both positions)
Any Mozart Violin Concerto – 1st and 2nd movements with cadenzas (with accompanist)
Any Romantic Violin Concerto – 1st movement (with accompanist)
AND
Orchestral excerpts will be available for applicants via a provided download link or as hardcopy on request from Monday 20 February 2017.
Recorded auditions will be accepted on DVD format only.
To apply, please email your CV to recruit@qso.com.au Please indicate whether you are applying for one or both positions.
Information can be found on the QSO Website at www.qso.com.au/employment
Further enquiries: Robert Miller, Director – Human Resources, (07) 3833 5011.
Salary range for Principal: $84,004 to $88,708 package including 9.5% superannuation, plus allowances.
Salary range for Section Musician: $64,257 to $80,243 package including 9.5% superannuation, plus allowances.

Applications close at 5pm AEST on Monday 27 March 2017.
No unsolicited recruitment agencies CVs will be accepted.