Royal Northern College of Music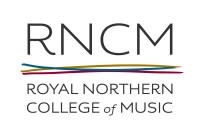 The RNCM International Chamber Music Studio is looking to recruit an established and successful chamber ensemble for the role of Junior Fellows in Chamber Music, to become an active part of the RNCM's world renowned chamber music department.
The ensemble should have wide experience as a professional ensemble, a commitment to education and a willingness to work with ensembles on a regular basis at the RNCM. They will also contribute as performers in the RNCM's busy programme of performances, and to act as ambassadors for the College.
This prestigious fellowship runs for the academic year 2017/18 and comes with a generous honorarium.
Applications are invited from established String Quartets, String Trios, Piano Quartets and Piano Trios who are under 32 years old on 1 September 2017.
Previous holders of the Fellowship include the Navarra and Heath String Quartets, the Sitkovetsky Piano Trio and Notos Piano Quartet.
Please send an ensemble biography, high quality DVD
or CD recording of AT LEAST one full work plus a contrasting movement/piece, two recent references and any other relevant publicity materials to:
Alanah Moulsdale
Small Ensembles Administrator RNCM
124 Oxford Road
Manchester
M13 9RD
The deadline for applications is 10am on Wednesday 22 February 2017. Shortlisted ensembles will be required to attend an audition at the RNCM in March.
Enquiries may be directed to: Alanah.Moulsdale@rncm.ac.uk.