News Articles
The latest news for classical music professionals.
1:11AM GMT (23 hours, 14 minutes ago)
Valpo woman to play rare, 200-year-old flute at museum
Debra Silvert, of Valparaiso, will speak about her crystal flute, which was made in 1816, on Thursday at the Porter County Museum in Valparaiso. Debra Silvert.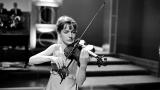 7:36PM GMT (2 days, 4 hours ago)
Mary Gallagher O'Rourke: Masterful musician with a skill for nurturing talent
Obituary: She accepted the crucial role of forming not one, but two chamber orchestras, which were the highlights of Irish music-making from 1970 onwards...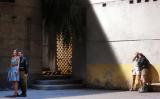 1:23AM GMT (3 days, 23 hours ago)
Another fight at the opera in Cosi Fan Tutte row over wages
It has already raised eyebrows over its portrayal of Africans subjected to brutality by Fascist troops.

8:07AM GMT (4 days, 16 hours ago)
Music teacher hiring hits a low note Orchestra teachers are hard to come by.
Heaven help the middle school principal trying to fill an orchestra teacher position. Stephanie Bennett at Cascade Middle School in Bend spent all summer trying to find a suitable candidate after her school's full-time orchestra teacher, who also taught at Pacific Crest Middle School and Summit High School, resigned and moved out of state...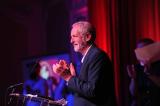 10:01PM GMT (5 days, 2 hours ago)
Jeremy Corbyn hails Dundee's Sistema orchestra project as he outlines his arts policy
Jeremy Corbyn applauded Dundee's arts sector before addressing a rally at the Marryat Hall, City Square, Dundee. Jeremy Corbyn has hailed Dundee for ...and more »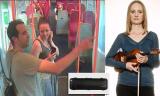 7:09PM GMT (5 days, 5 hours ago)
Musician reunited with her 300-year-old violin which she left on a train
Professional musician Jane Gordon, 37, has finally been reunited with her 300-year-old violin which she accidentally left on a train...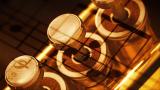 3:23AM GMT (5 days, 21 hours ago)
Famous trumpet player Herb Albert gives millions for music
Herb Alpert's foundation has given $10.1 million to endow music education at Los Angeles City College.
Musicalchairs is not responsible for the content of external websites.